If I Were a Fairy . . .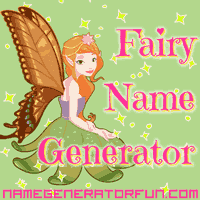 She brings hallucinations.
She lives in gardens and parks where almond trees and roses grow.
She can only be seen during the first snow of winter.
She wears soft pale pink and yellow petals and has russet-coloured wings like a brightly coloured butterfly.
Get your own fairy name from the fairy name generator!